VISZU is created with the notion that jewelry somehow connects us to our spirit. Our designs are expressions of the powerful concepts of and encouragement to Dream, Live & Love: Designs to connect you with your visions and live inspired. Designs that capture the essence of life and touch the love that is at the core of it all. Using vibrant enamels bursting with color we aim to excite your senses and open your imagination, thus taking you "Beyond Black & White".

Wear your VISZU piece as a symbol of your dreams, as an encouragement to celebrate life and as a reminder to always give and receive love.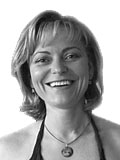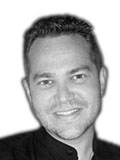 Nadia Fusager Dumas                   Jael Fusager       
History
After a decade of designing and creating exquisite luxury cloisonne jewelry at Magick Fusager Design, Inc. (founded by our father Falcher Fusager) we felt inspired to create a younger, more accessible line of authentic vitreous enamel jewelry.
The name and logo for this new line came to us in a moment of complete clarity; a feeling of happiness, peace and purpose all at the same time. With inspired energy, we created the VISZU logo, which to us embodies these beautiful emotions. The name emerged as we played around with words that reflected the concept of our vision.  What were the words? Our secret…  ;-)
The Jewelry
All our pieces are hand made in the USA, from original sketch drawings to final quality control.

We use tarnish resistant fine silver (999) and argentium silver for all our designs.

Authentic viteous enamels are applied

in a high-fire process

t

o create the vibrant, beautiful shadings of color.